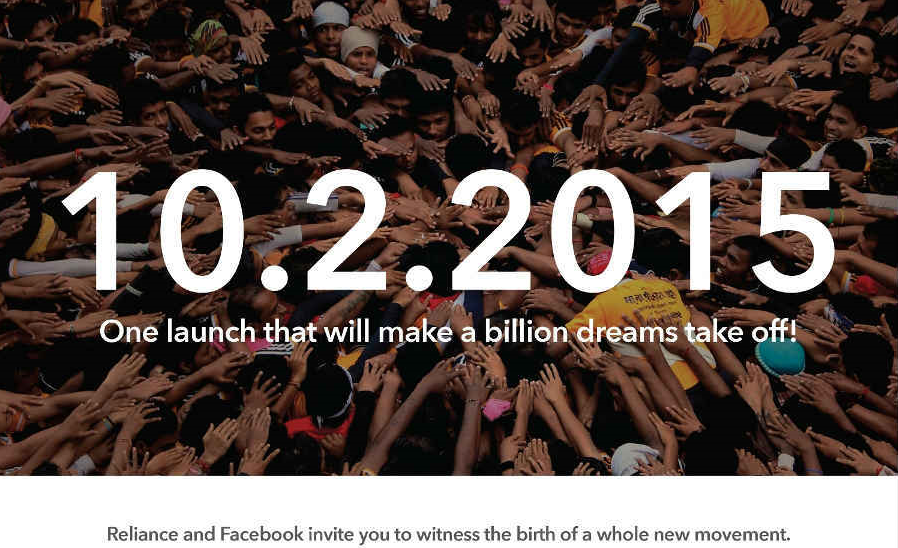 Reliance Communications (RCom) could be Facebook's India partner to launch its Internet.org app that gives free Internet to access some pre-selected services. The carrier has sent out invites for a joint press conference in Mumbai on Tuesday, February 10. The invite doesn't mention Internet.org but has enough hints to suggest the launch.
Internet.org is a consortium of Internet, mobile and technology companies with the aim of bringing Internet access to the unconnected two-thirds of the world population. Led by Facebook, the founding members include Ericsson, Samsung, Nokia, Mediatek, Qualcomm and Opera Software.
The project is divided into three projects – Internet.org app, which provides free access to select websites and online services in partnership with a participating carrier; the Innovation Lab that replicates network conditions in some of the remotest areas that enables app developers to test whether their apps work on low bandwidth conditions; and the Connectivity Lab, which is working on bringing Internet connectivity to unconnected populations via high-altitude drones, lasers and satellites.
Last year when Facebook CEO Mark Zuckerberg visited India, he announced an Internet.org Innovation Challenge for making an app, service, website or idea targeted at women, students, farmers and migrant workers in India. The winners would be revealed at next month's Mobile World Congress in Barcelona.
Facebook has already launched the Internet.org app in five countries – Ghana, Zambia, Tanzania, Kenya and Colombia – where it has partnered with one carrier. India could be the first country in Asia to get the Internet.org app. In Ghana, for instance, the Internet.org app provides free access to Facebook, Messenger, BBC News, Accuweather, Wikipedia among a dozen other locally and socially relevant websites.
While the idea of free Internet sounds very noble, it also raises questions about net neutrality and whether Internet.org creates paywalls for other Internet services. There is no clarity on who pays the carrier to offer free "Internet" access but there is a revenue share that happens.
Carriers have been clamoring for apps and services provided over the Internet to pay the carriers for using their network to reach users. And something like Internet.org legitimizes their stand. Airtel, for instance, is already demanding that VoIP services should pay carriers an interconnect charge or carriers should have an additional VoIP tariff, which it would charge users on top of what they pay for Internet access.
What happens to Internet services that are not backed by rich multinational companies flush with money to strike revenue sharing deals with carriers? Who decides what websites and services can a user access for free under Internet.org and for what they would have to pay the carrier for Internet usage? Is Internet.org simply a way for Facebook, veiled under social responsibility, to ensure first-time Internet users think of Facebook as the Internet rather than being just another service?
Answers to these and some more questions will possibly be answered if RCom and Facebook announce their Internet.org partnership on Tuesday.