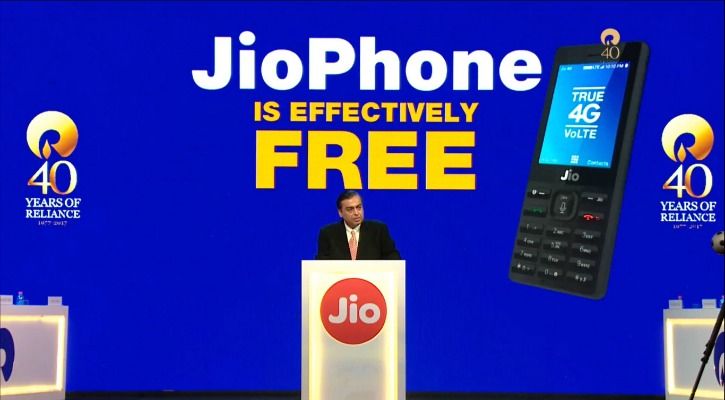 Enjoy Real 4G
Enjoy Real 4G speed even after 1 GB Limit in Jio
I think all of you already know about 1 GB daily limit of Jio Happy New Year Offer. Before on welcome offer it has 4 GB daily limit and now the latest happy new year offer has just 1gb per day.What is the daily limit is? That is, after the daily limit the 4G data speed caps to 128 Kbps. For heavy 4G users, the 1 Gb daily limit is not sufficient. But don't worry guys here we are sharing some working tricks to bypass this 1 GB daily limit [remove 1 GB limit] of Jio Happy new year So that you can use more than 1 GB per day without any speed cap. Jio Unlimited 4G internet trick.
What is Jio Happy New Year Offer and Daily Speed Limit
Jio has recently announced a new Happy new year offer Which will be applicable for all existing Jio users from 1st January 2017 and for all new users who are taking Jio sim from 5th December 2016.
The new Jio happy New Year offer Free calling, Free SMS and Free 4G Internet Data with a daily limit of 1 GB.
So what is after 1 Gb use? The answer is just simple, your speed will be reduce to 128 Kbps. Less than the 2G speed. Somehow we can say that, after 1GB use we can't even browse the web.
Trick to enjoy real 4g speed even after 1GB in Jio 4G
Bypass Jio 1 GB or 4 GB Limit easily – Jio Unlimited 4G data Trick
Proxy method to bypass jio happy new year offer 1 GB speed limit
Avoid Jio 1GB speed cap using MyJio App Trick
These are some tricks to bypass jio 1gb limit. please try all above tricks. we are still trying to find some easy tricks to avoid jio 1gb speed cap, so stay tuned with us. we will update this article with new working tricks to use jio 4g after 1gb limit in jio happy new year offer.
I hope this jio unlimited 4g internet trick worked for you.
If this trick working fine for you, then please share this article on WhatsApp, facebook and other social networking websites.